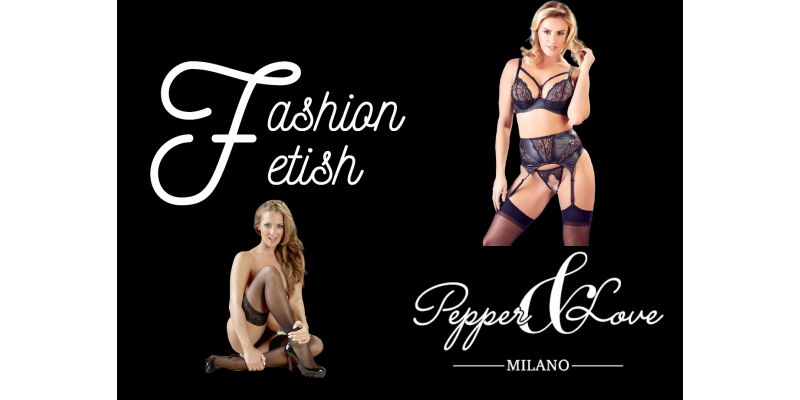 Lingerie for Pleasure and Pleasure
More and more women love to choose their lingerie to feel beautiful: wearing a sexy outfit and seductive clothes increases their self-esteem and it is not necessary to have a man to impress, you also wear sexy lingerie to stay at home or to go to the office.
Wearing the right lingerie is a great starting point to like yourself before you like!
The choice of an intimate garment must be made in harmony with one's nature and style.
Black lingerie, such as corsets, suspenders and babydolls in satin and shiny fabrics, or in lace without too many adhesions and exaggerations, but which give sensuality, these are the chosen garments of the classic woman. The most refined woman, on the other hand, is oriented towards garments that shape and enhance the body, such as guepière and bodysuits in voile fabric, in lace and with embroidery, in colors ranging from classic black, to gray, to more neutral ones such as nude and white. The romantic woman wears lingerie in delicate colors such as pink, white and chooses items such as babydolls, suspenders and thongs embellished with floral embroidery, ruffles and bows.   Finally, the "transgressive" who likes to seduce, who wants to be the center of attention, who dares, chooses hot and very erotic lingerie; therefore, it will make room for bodystocking and catsuit with mischievous openings, soft bondage sets with anklets and cuffs, or intimate outfits with a strong character in eco-leather and latex, naturally in the colors of black and red.
The woman loves to receive sexy lingerie from her partner: it is an excellent ingredient to break the monotony and certainly helps to create the right atmosphere for intense and passionate evenings. Be careful, however, in the choice of lingerie: always keep in mind that the gift is for her di lei di lei di lei, then opt for those items that know how to highlight the sensuality of your partner without distorting her style and character of her di lei of hers.  
And you can also play with lingerie. The most imaginative and witty woman, who wants to have fun, chooses disguise lingerie combined with masks and wigs, excellent allies for pleasant and spicy evenings!