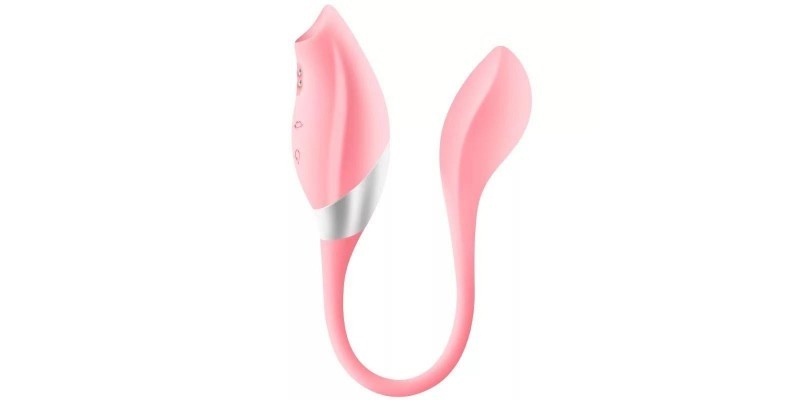 Giulia the influencer
Okay, I said to myself, if the promotion is done professionally, those who visit our site will also find our sex toys.
The number of followers he followed was significant.
His pleasant style. His face di lui di lui and his fantastic smile di lui, but the physique, that, I don't know how to put it, made me really crazy.
We started collaborating, some gifts that she promoted with passion and class; her di lei di lei class di lei di lei, that of a real woman.
It reached everyone, women and men, girls and boys. Her enthusiasm of her of her of hers of hers of hers also became mine.
We also spoke on the phone, we spoke to each other and the tones were distant.
Even during the phone calls, his enthusiasm was contagious. She took me as a collaboration and as a woman, but I didn't show it… before hearing since they were just phone calls.
We were both detached, professional, boring, yes boring is the right term.
Giulia, invented name, combined enthusiasm with eroticism. An eroticism and a seduction for the few, that seduction that only some can see and for those few this seduction becomes explosive.
Without falling into vulgarity, every time I saw a photo or video of him I felt the explosion and well too.
Other influencers have approached. We started collaborating with a girl.
Giulia also continued but there were phone calls or messages in which she subtly criticized the other influencers.
It was never a frontal attack, it was strategic, subtle, precise.
He knew he had to take them out and how to take them out.
Giulia, now alone to sponsor us, posted with ever more continuity and passion.
I started sending her Lingerie too.
I never expected him to wear it in a post. Fantastic. I felt my desire to have her growing in her pants by lei.
I don't know how, but our messages and our phone calls started to have a more intimate flavor first and very explicit then.
I also sent a sex toy. Giulia told me that she had tried it and that it was exceptional.
I sent a second one, a clit sucker, very beautiful and elegant like her; Amour Fleur.
Dual function, it stimulates the G-spot and the clitoris at the same time.
I do not tell you his review, which he did only to me.
I wanted her and she wanted me.
The messages were fiery, I fantasized about how I would make her mine and she let herself go.
Woman, a real woman who knows how to make a man happy.
The erotic game grew in the fantasies and in our intimacy at a dizzying pace.
I wanted it.
My desire went beyond the physical, I wanted her by my side.
One day I decided to take the car and join her. She was there in her office di lei.
Within, he had never met me in person and I'm not even sure he would have recognized me.
Serious but kind she welcomes me; "Good morning" I tell her. "Good morning to her" she replies.
She was sitting at her desk and I couldn't see how she was dressed from the waist down. Her face di lei was as bright as ever, her smile di lei welcoming her di lei but her lips di lei, her fucking her lips di lei made me want to kiss her first and then slam it in her mouth di lei.
Too macho, I thought to myself, this is a macho attitude.
We stare at each other for a few seconds that seemed to be eternal.
"How can I help you?" she said kindly to me.
The fear of being rejected made me want to go out and run away.
"You already have," I replied. "Your posts and your stories have rocketed your sales."
He looks at me, smiles. She gets up and walks over to a desk behind her.
She bends over pretending to look for documents and leaves me in sight of her gorgeous ass for several seconds.
Heeled shoes, sheer stockings and a skirt short enough to lift when folded showing me the elastic of the stockings.
He turns, walks towards me with such a provocative gait that the excitement was now visible in my pants.
"I'm thirsty" he tells me in his sensual voice. It was our coded message that we used in our instagram messages.
I don't hold back. I pull it out of my pants, turgid and ready to be tasted.
She pulls down, her lips close to my glans. Before opening her mouth she looks at me with her face that seduces and scolds me at the same time. Stern look. Her mouth opens and her lips softly close on my cock.
He sucks it with skill and his mouth moves rhythmically on my shaft He does not use his hands that are clinging to my thighs.
I take her head and give her the rhythm that makes me feel the most pleasure.
I stop her, I don't want to come right away. I make her stand up, her hair between my fingers. I kiss her with passion. Languages ​​are intertwined. I push her slowly towards a desk, she sits on top of her.
I lift my skirt and move my panties just enough to taste her.
My tongue penetrates as far as it can, often lingering on the clitoris to give her pleasure.
Now the clit sucker is me with my lips and my tongue is her vibrator.
I hear her moan. I get up and take her off the desk. We are one in front of the other. I kiss her again, I want her to taste her. I open her blouse and uncover her breasts. Her nipples are big and hard.
I take them in my mouth and tease them by nibbling them a little.
My cock explodes. I turn it around and put it on the desk. I want to have her with the sight of her imperious ass under her eyes.
She folds up capable, she knows how to best receive it. I support the chapel on her little pussy and walk slowly. She moans. Very wet, so wet that her moods dribble down her thighs. I enter more and begin to sink the shots with a calm rhythm. I pushed forward and she pushed towards me to always take an inch more. "Fuck me fuck, fuck me like we always said".
My pace increases and so does the force of the blows. I feel that she is about to come, while she is coming she turns around and she says "I'm thirsty". I give her hard, rhythmic blows as she moans and cums. I go out. Her words di lei are an order, I must come where she says.
He turns, kneels and takes it all the way into my mouth. Her di lei di lei mouth di lei fills with saliva, she sucks and moves back and forth like a real cock sucker can. I explode inside his di lei di lei mouth di lei di lei, not a drop is wasted.
"Now I am thirsty".
I am crazy about this woman.
I wake up. Fuck it was just a dream, I've never been to that office.
Oh yes Giulia did not continue the collaboration with me.
My behavior offended her because I didn't hear from her for days and pushed her away.
She did not understand that it was not a rejection but only the too much desire to have her and the fear of not being able to give her what she deserves.
Related Products